On Demand Finance and Strategic Support
for Life Science Companies
We are a full-stack advisory services firm built to help Life Science companies succeed. Our strength and experience in finance, accounting, and process development allows our clients to excel in managing their industry leading growth.
Trusted by Industry Leaders
BioSource Advisors provides financial expertise for rapidly growing life science companies. We are the region's leading source of interim financial management specific to the life science industry.
Whether you are in need of an interim boost in expertise to handle an acquisition, assistance with an employee transition, or additional accounting support. BioSource Advisors can help provide CFO strategy, financial analysis, and accounting to fill any gaps immediately. We'll work with you to accommodate your specific needs, from short-term projects to ongoing support.
Finance & Accounting Services

Account Reconciliations
Month-End Close
GAAP Compliance
Billing & Invoicing
Profitability Optimization
Payroll Services
Controller & FP&A Support

Financial Reporting
Cash Flow Projections
SOX Compliance
Process Development
Software Implementations
Budgets & Forecasts

Pitch Decks & Investor Materials
Exit Strategy
Financial Models
Pre-Acquisition Diligence
Regulatory Compliance
Long Term Strategic Planning
Our team consists of the upper echelon of financial talent, ensuring you are partnered with a specialized expert.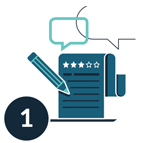 By identifying your goals and pain points, our financial consultants discover your business's current people, process, and platform needs.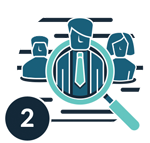 We match you to the exact financial experts you need based on experience and technology fit.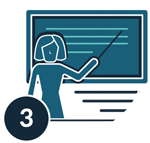 We facilitate kickoff, and your team of experts provide continuous, on-demand support, and deliverables.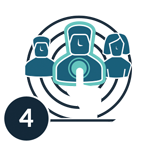 Our executives help you drive growth. We stay with you every step of the way.